At age of 86 Michele Ferrero the father of the same chocolate brand passed away.
His surname is typically piedmontese like his genius.
In early fourties his father Pietro invented the surrogate chocolate bar with the piedmontese walnuts.
I fondly recall when I was on vacation with my grandparents and the truck nicknamed "Gioia (joy)" to supply foods the local farmers of Montiglio M.to with even those chocolate bars so greedy for us children of early fifty.
Later, Michele invented the famous Nutella cream and then Mon Cheri, Pocket Coffe, Tic Tac, Ferrero Rocher and many others bon bon and cakes of Gianduja chocolate.
His products are anywhere in the world and Alba is a little town famous with these excellences: twenty factories and thirty thousand employees in fifty three countries around the world.
In 2011 his son Pietro passed away in South Africa at the age of 46 and now survive at the top of the brand his brother Giovanni.
So long Mr. Michele and thank you so much for your genius.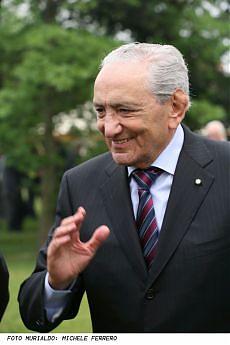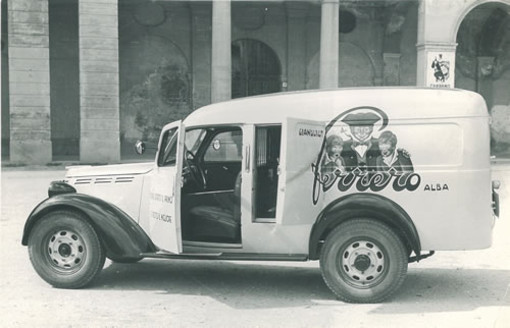 Vintage Ferrero car